Chiropractor Lake Orion MI
Welcome to Orion Family Spinal Center located in Lake Orion, MI. At Orion Family Spinal Center, we do our best to get to the root cause of your problems and help you to reach your true health potential! Your brain and nervous system are what controls every function of your body, and it uses your spinal cord and the nerves in your body as the way that it sends communication to everything. We make sure that the communication is working at 100 percent to ensure that your body is doing everything that it needs to in order to maintain optimal health.
Chiropractic care is the practice of using spinal alignment to alleviate a wide variety of physical ailments, including muscle strain, neck pain, chronic back pain, and more. This is accomplished by adjusting the position of the spinal column to its proper shape, providing a non-invasive solution for pain relief.
Orion Family Spinal Center
OFFICE HOURS
Monday
9:00am - 12:00pm
3:00pm - 6:00pm
---
Tuesday
9:00am - 12:00pm
3:00pm - 6:00pm
---
Wednesday
9:00am - 12:00pm
3:00pm - 6:00pm
---
Thursday
9:00am - 12:00pm
3:00pm - 6:00pm
---
Friday
9:00am - 12:00pm
3:00pm - 6:00pm
---
Saturday
Closed
Orion Family Spinal Center
3385 Waldon Road
Lake Orion, MI 48360
(248) 391-6101
wHY I BECAME A CHIROPRACTOR IN LAKE ORION
I decided to become a Chiropractor in Lake Orion, because I have always loved this area. My wife attended Lake Orion High School, and we decided that Lake Orion is the area that we wanted to have our Chiropractic practice, and the place that we wanted to raise our children. We have enjoyed serving the community here in Lake Orion and in 2016, we won the reader's choice Best of the Best Chiropractor in Lake Orion and Oxford. This previous year we were blessed to win the Best of the Best Chiropractor in Oakland County. We have been serving here in the community for 5 years and will continue to serve.
---
WHAT SETS OUR OFFICE APART FROM OTHER OFFICES IN OUR AREA
Our Chiropractic office is a much different approach to Chiropractic, there is absolutely NO twisting of the body or the neck. We practice what is called Upper Cervical Specific Chiropractic.  There are only a handful of Doctors in the state of Michigan that practice this approach. We use state of the art technology in our office where we measure nervous system communication and function to find where the body is having a difficult time communicating properly. We then use a specific, scientific, and gentle adjustment to correct the miscommunication and which will allow the body to improve and heal on its own.
At Orion Family Spinal Center, we see people with a lot of different conditions, and we see some people who have no symptoms but just want to have a healthier lifestyle. We have seen great results helping these people achieve much less pain, improved function, and helped many of them get their life back! There is a misconception that people have that Chiropractic is only good for back pain or neck pain.  Proper nervous system function through specific Chiropractic care such as Upper Cervical Chiropractic is important for overall health.
If you have never had your nervous system evaluated through specific Chiropractic, now is the time. Call Orion Family Spinal Center and schedule a Complimentary Consultation with Dr. Bennett today!
HOW TO FIND A CHIROPRACTOR IN Lake Orion
This guide will help you find the best chiropractic clinic in Lake Orion for you. When most people in Lake Orion decide they need a chiropractor, they end up doing a search and just picking someone at the top.
Being at the top of Google for the chiropractic search does not necessarily mean they are the best chiropractor for you. Follow the steps below to make sure you are picking the right chiropractor for you.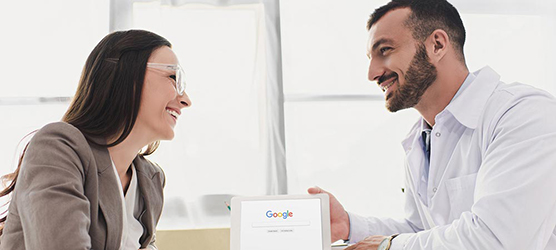 Time Needed: 5 minutes
Total Cost: USD 0.00
4 EASY STEPS TO FINDING A CHIROPRACTOR IN Lake Orion
Step 1: Open up a Google search
You will want to type one of the following in the search bar:
Chiropractor Lake Orion
Chiropractor 48360
Chiropractor near me
Best chiropractor in Lake Orion

Step 2: Review Their Website
The best chiropractors in Lake Orion put as much care into their website as they do into the rest of their office. By reviewing their website you will get a good feel for the doctor and if they are right for you.

Step 3: Check Out Their Reviews
Check out the Google Business Page of a chiropractic clinic you are thinking about visiting. It is easy for someone to say they are great, it's a different story to get other people to say great things about you.

Step 4: Give The Office A Call
Now that you have a basic understanding of what the office is about. Give them a call to make sure they fit the message that their website and GMB have been sending. You will know in a few minutes whether the office is the right one for you.